In 1949, Giuliano Bortolomiol founded the Bortolomiol winery in the territory of Valdobbiadene DOCG appellation, where the highest quality certification of Prosecco is made.
This appellation encompasses fifteen townships in a steeply terraced, aesthetically beautiful territory. The winery sits in the town of Valdobbiadene itself.
The family honours their father with their flagship wine, Cuvée Del Fondatore. This Valdobbiadene DOCG Prosecco Superiore Brut is a single-vineyard millesimato made from vines grown in San Pietro di Barbozza; it is a cru wine that uniquely expresses the land and terroir.
Bortolomiol's family principles have remained unaltered since its founding: to produce high-quality wines and support the promotion of their territory. For the Bortolomiol sisters, this means greater territorial awareness and projects centred on sustainable agriculture. An important piece of this area's heritage was sericulture (silkworms) in the early 1900s. Bortolomiol keeps this part of the local culture alive with the restoration of the Parco della Filandetta, an old silkworm factory located in Valdobbiadene's historical center.
Finally, Bortolomiol supports humanitarian projects. Several years ago, they were a partner in Benin, Africa project called "Donne per le Donne", which worked to integrate women in the entrepreneurial world. They are also active in Wine for Life, the most successful AIDS care program in sub-Saharan Africa.

Valdobbiadone Docg Prosecco Superiore Grand Cuvée del Fondatore
Winery visits and wine tastings
Winery Tour
Bortolomiol offers three different experiences in the heart of Valdobbiadene imagined for wine lovers, who want to discover our production of Prosecco Superiore DOCG and the history of this area nominated to become a UNESCO world heritage site.
Languages spoken
Italian and English. German upon request.
Territory
Valdobbiadene
Wines Range
Valdobbiadene Prosecco Superiore
Activities
Guided winery tours, Guided vineyard tours, Guided wine tastings, Guided vertical tastings, La Filandetta Art Park, Art exhibitions
Services
Wine shop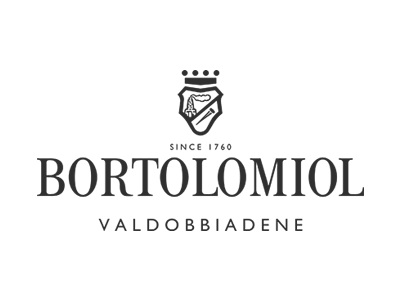 Via della Filandeta, 7
31049 Valdobbiadene (TV)