Wine clubs are very common in the United States. But have you ever tried an Italian one? If you have to choose, let us recommend one of the best: Umberto Cesari's club.
Wine clubs started in 1972. In that year, an Armenian pharmacist and owner of a small liquor store in Los Angeles, invented the "Wine club of the month". It consists of a white wine and a red wine he recommended to the customers of his shop and sent by mail to those who wanted to receive them.
Wine clubs started as a form of subscription to the wines of a cellar. The formula has first become very popular in California and, from there, to the rest of the United States, and then in Australia.
An initiative not available to common clients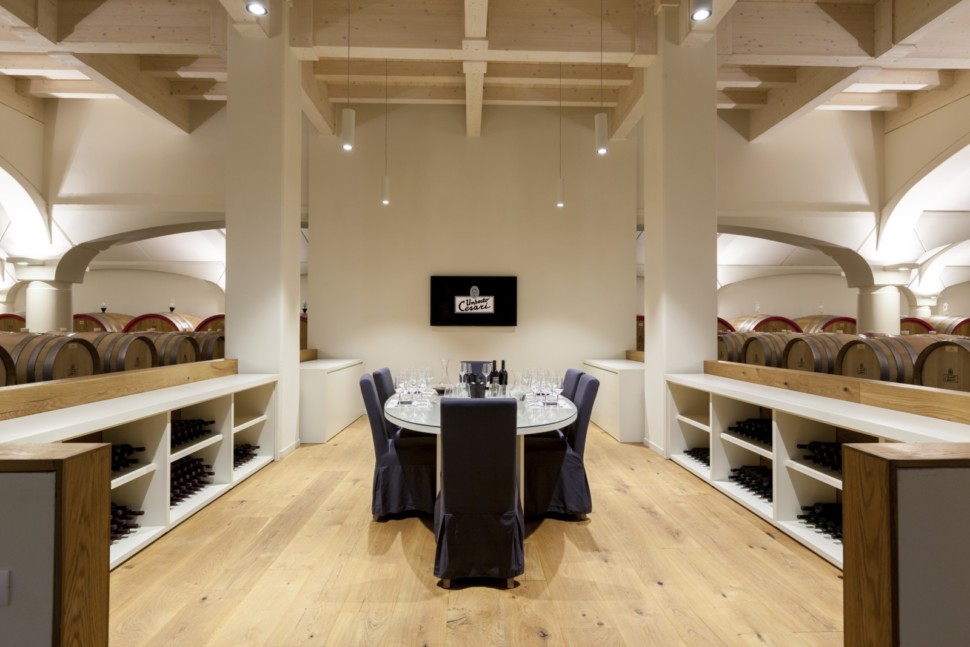 Today, wine clubs are something more: they are groups of wine lovers with the common interest for a winery. A series of activities, not available to usual clients, are opened to them: tasting courses, podcasts, videos, focused tastings and special bottles. And with Umberto Cesari, there are even custom labels.
Umberto Cesari is located on the hills overlooking the ancient Via Emilia, on the border between Emilia and Romagna. About 170 hectares of the property is cultivated while another 180 hectares are rented out. The winery is one of the best examples of Italian wine hospitality.
Aside from traditional visits, from 2016 at Umberto Cesari it is possible to experience something reserved for members only. The exclusive circle puts clients at the heart of the cellar experience, to let them know and taste wines in an entirely new way.
A long list of perks
Among the activities proposed, reserved for the members of the wine club, are a class with a professional sommelier, vertical tastings of some of the long-lived wines of the winery, in the heart of the cellar, and private tours to the refinement cellar.
Registration can be made on-line or at the wine shop. It is always free of charge and it does not require any form of purchase, but it allows you to enjoy special experiences, be entitled to free shipment, and receive the newsletter.
For the more active members, it is possible to buy old vintages that are no longer available on the market, enjoy free storage at the refinement cellar and special events, and receive an autographed Magnum for their birthdays.
Italy is famous for its tradition, food and wines. And for the close relationships that tie people together. A wine club is the summa of it all: a family that welcomes every wine lover.