It's a refreshing surprise to see modern architecture in the near-sacred vineyards of Barolo, where some of Italy's most important wines are made.
At Ceretto, modern architecture and unique designs make a statement contrasted against the natural beauty of rolling vineyards.
Modern winery designs: Grape and Cube
The Grape, or l'Acino in Italian, is a transparent semi-sphere designed by architects Luca and Marina Deabate, it seems to hang suspended over Barolo vineyards like a grape on a vine.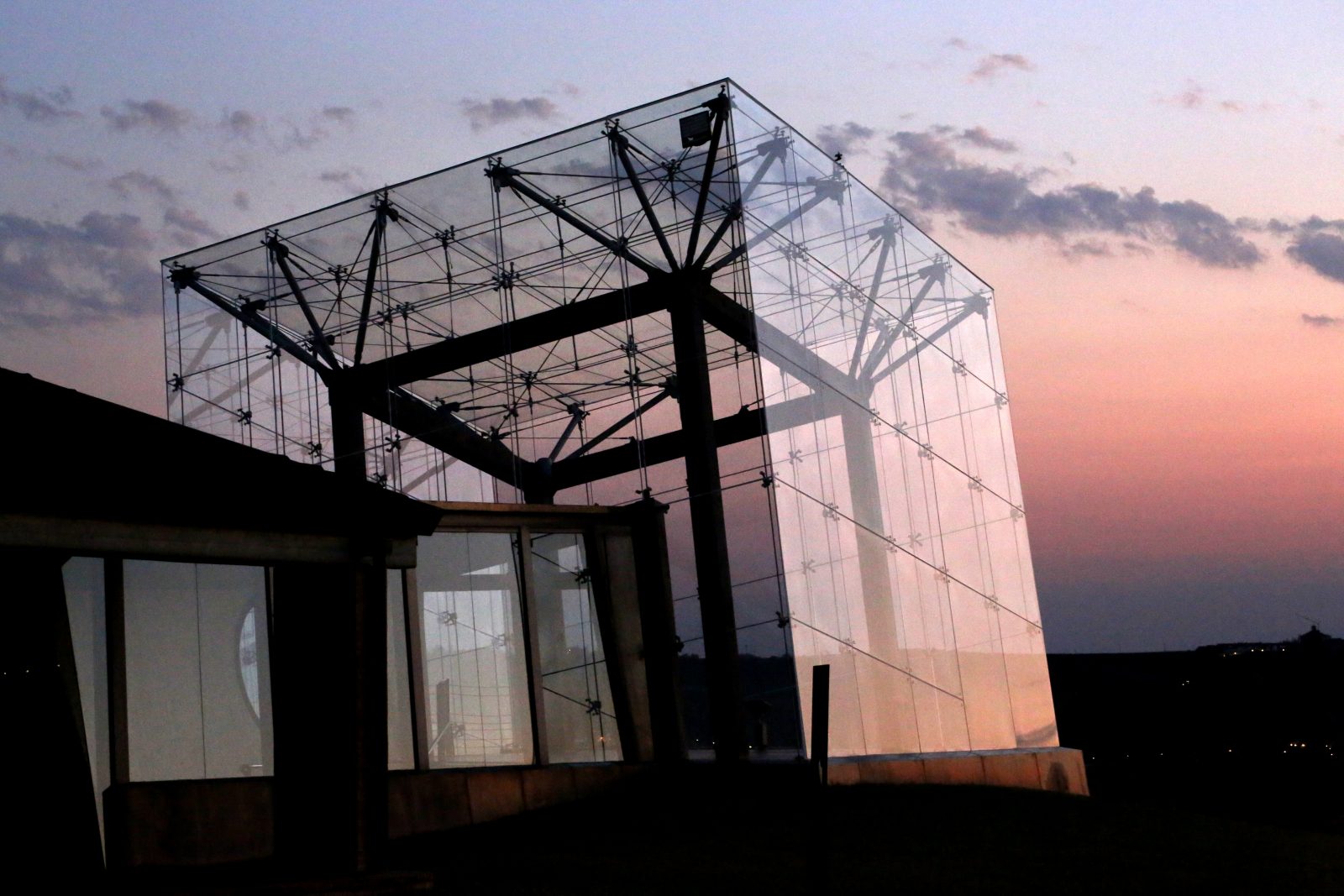 The most striking architectural piece at Ceretto is the 2000 addition of The Cube, or Il Cubo, designed by the Deabates and Polarglass of Turin. This transparent glass cube is frameless, allowing for a fantastic view of the countryside. In 2016, The Cube was reconstructed, streamlining its look. The glass is non-reflective, giving the impression of a mirage—there and not there at the same time.
Wine, art, and poetry
The Cube and The Grape are sculptures that stand as testaments of the Cerettos' love for their land. They're works of art, often expressly admired by visitors. In fact, the Ceretto Winery has long tied itself to artistic expression.
For example, when they bought the Brunate vineyards in 1976, a small, unconsecrated chapel was included with the property. They asked English artist Sol LeWitt and American artist David Tremlett to decorate it, which they did in cheerful colours, creating a small sanctuary amid the vineyards.
The interior of the Michelin-starred restaurant owned by Ceretto Winery, Piazza Duomo, is frescoed in fantastic designs by artist Francesco Clemente.
See these structural works of art when you visit Ceretto Winery on a custom Grand Wine Tour!